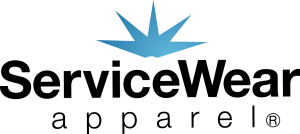 ServiceWear Apparel is proud to announce that it has been awarded a national cooperative contract for "apparel, uniforms, accessories, products and services" for the government, education and non-profit marketplace. The competitively solicited and publicly awarded agreement by Region 4 Education Service Center is made available through National IPA, headquartered in Nashville, TN.
ServiceWear, a distributor of quality apparel to government agencies and nonprofits nationwide, is best known for having built a service model specifically designed to serve the needs in these varied markets.  This contract available through National IPA makes available to these agencies the biggest brands in workwear, all designed to meet the broad range of needs of those in public service: Red Kap, Horace Small, Bulwark, Wrangler Workwear, and Chef Designs.
According to Jim Burnett, ServiceWear's Executive Vice President and Chief Development Officer, "ServiceWear has been able to build a strong national program through a combination of quality products, effective procedures and good relationships with our customers and suppliers.  We are delighted to be able to expand that approach with this new agreement with National IPA, the most respected entity in this field.  Their reputation for excellence will enhance our programs and expand our ability to serve the needs of individuals throughout these public service markets."
National IPA is redefining the future of cooperative purchasing.  The cooperative purchasing organization is dedicated to serving public agencies and educational institutions nationwide.  All cooperative agreements have been competitively solicited and publicly awarded by a public agency/governmental entity (e.g. state, city, county, public university or school district), utilizing the best public procurement practices, processes and procedures.  The lead agencies are independent of the cooperative allowing the agency to be focused on the best value for the agency.
"National IPA is pleased to partner with ServiceWear Apparel to offer the very best in workwear, apparel and uniforms.  The entire ServiceWear Apparel line is now available through this contract which was publicly competed by a lead government agency, Region 4 Education Service Center." Says Ken Heckman, Senior Vice President of Account Management, National IPA.  Region 4 ESC is one of the largest regional education service centers in the nation, founded to assist school districts and charter schools in improving efficiencies and student performance. Region 4 ESC is based in Houston, Texas, and serves a seven-county area composed of 50 public school districts and 41 open-enrollment charter schools, representing more than 1.1 million students, 91,000 educators, and 1,500 campuses.
The contract was awarded on October 25, 2016 and all of ServiceWear Apparel's current customers will be eligible to "piggyback" off of the contract under the cooperative National IPA.
Region 4 ESC, National IPA, and ServiceWear Apparel combine to provide great value to public agencies and nonprofit organizations. Among the key benefits are:
All contracts are competitively solicited and fully vetted by a lead public agency, making them eligible for "piggybacking"
Best supplier overall government pricing to participants
No user fees
Broad range of high quality products for every agency and department
Oversight by key public purchasing professionals
Free benchmarking analysis to determine immediate cost savings
Expedited delivery and exceptional customer service
Through state statute and local regulation, participating public agencies can use the program without having to go through the time and expense of putting out a solicitation. All National IPA contracts have been competitively solicited by lead government agencies in accordance with statutory purchasing rules and regulations. Each solicitation contains language that advises all suppliers that the contract may be used by agencies throughout the United States. Although each government purchasing organization may have different purchasing procedures to follow, applying these competitive principles satisfies the competitive solicitation requirements of most state and local government agencies.
There are no costs or user fees to the local agency to participate. Nonprofit organizations can use the program in addition to school districts, counties, cities, religious organizations, universities and colleges, hospitals, and state agencies.
For more information on ServiceWear Apparel, visit http://www.servicewearapparel.com.