We are excited to announce PrimeFlight has received Southwest Airlines' Passenger Services Supplier of the Year Award for 2015!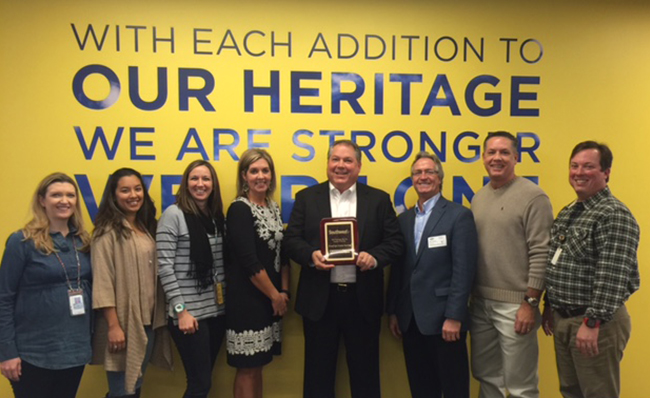 Southwest Airlines measures the number of ADA complaints, bi-monthly survey results, the number of SOPI complaints and internal customer feedback among each of their suppliers to determine an annual winner for their prestigious Passenger Services Supplier of the Year Award.
We are proud of an immensely successful year for PrimeFlight, including earning this award after another successful year partnering with SWA in 15 airports across the nation!
This distinguished award is a testimony to the great service our frontline employees at PrimeFlight provide each and every day. To our wonderful employees, thank you for always setting the bar high and working hard to do "whatever it takes" to serve our partners and passengers well.
We also want to give a special thanks to Southwest Airlines for honoring us with this award. We are continually excited to share in delivering your excellent customer care standards, and look forward to continuing our partnerships in 2016 and beyond. Thank you.